Get started with RightFont
This quick guide will help you get started using RightFont to view and organize your fonts, then learn what else you can do.
System Requirements
RightFont is made exclusively for the Mac, and requires macOS 10.15 (Catalina) or newer. It is fully compatible with both Intel-based Macs and the newer Apple silicon (M1/M2) Macs. We provide a 15-day free trial that you can try before purchasing.
Use the library to import, manage and share your fonts
You can create font libraries to organize your fonts and projects, and then switch between the libraries. For instance, you can create individual libraries for different clients, or share your font library with others using cloud storage services such as Dropbox or Google Drive.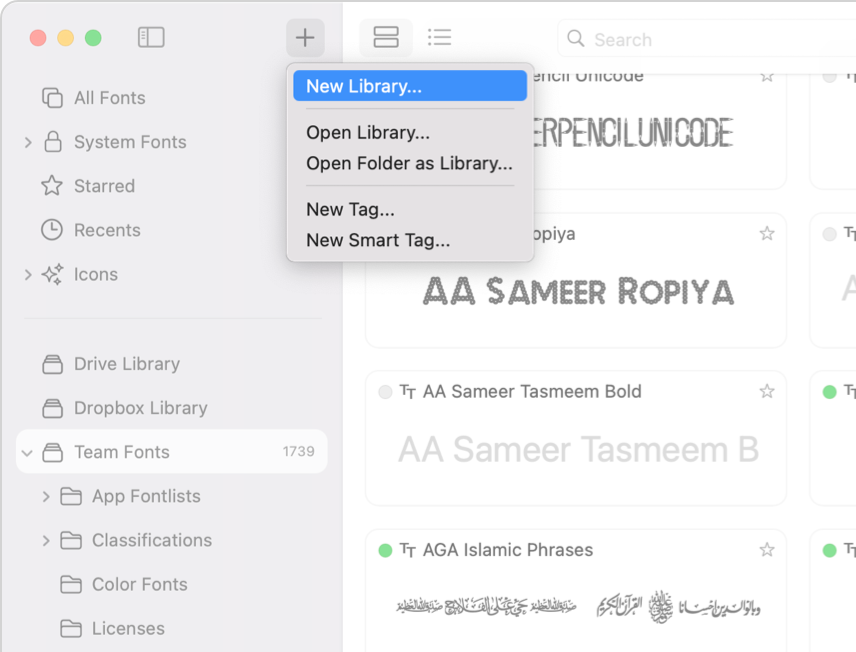 Import your fonts
If you have organized your font collections in Finder or another application, you can easily import fonts into font library in RightFont.

View your font library
In the sidebar, you can browse your fonts organized into libraries and font lists. Smart Tabs are a useful feature that provides quick navigation and comprehensive statistics about your font library.
To see the details or glyphs of a specific font, select any font and press the spacebar.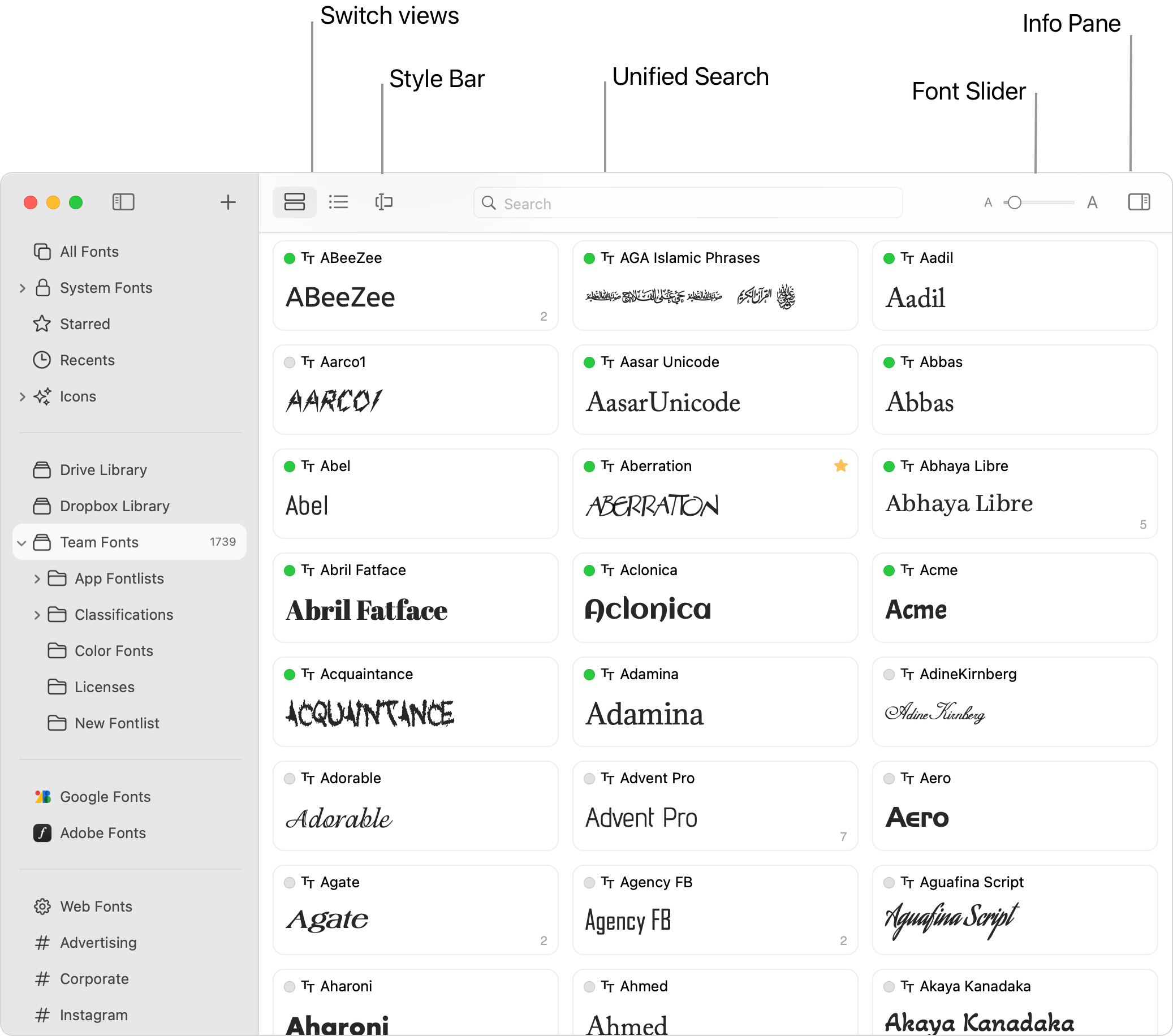 Search and filter fonts
You can search for fonts based on various metadata, including the font name, family, designer, or copyright information, etc. Or you can use Advanced Filters to quickly search for a specific font category, font properties like weight or width, or fonts with dedicated language support.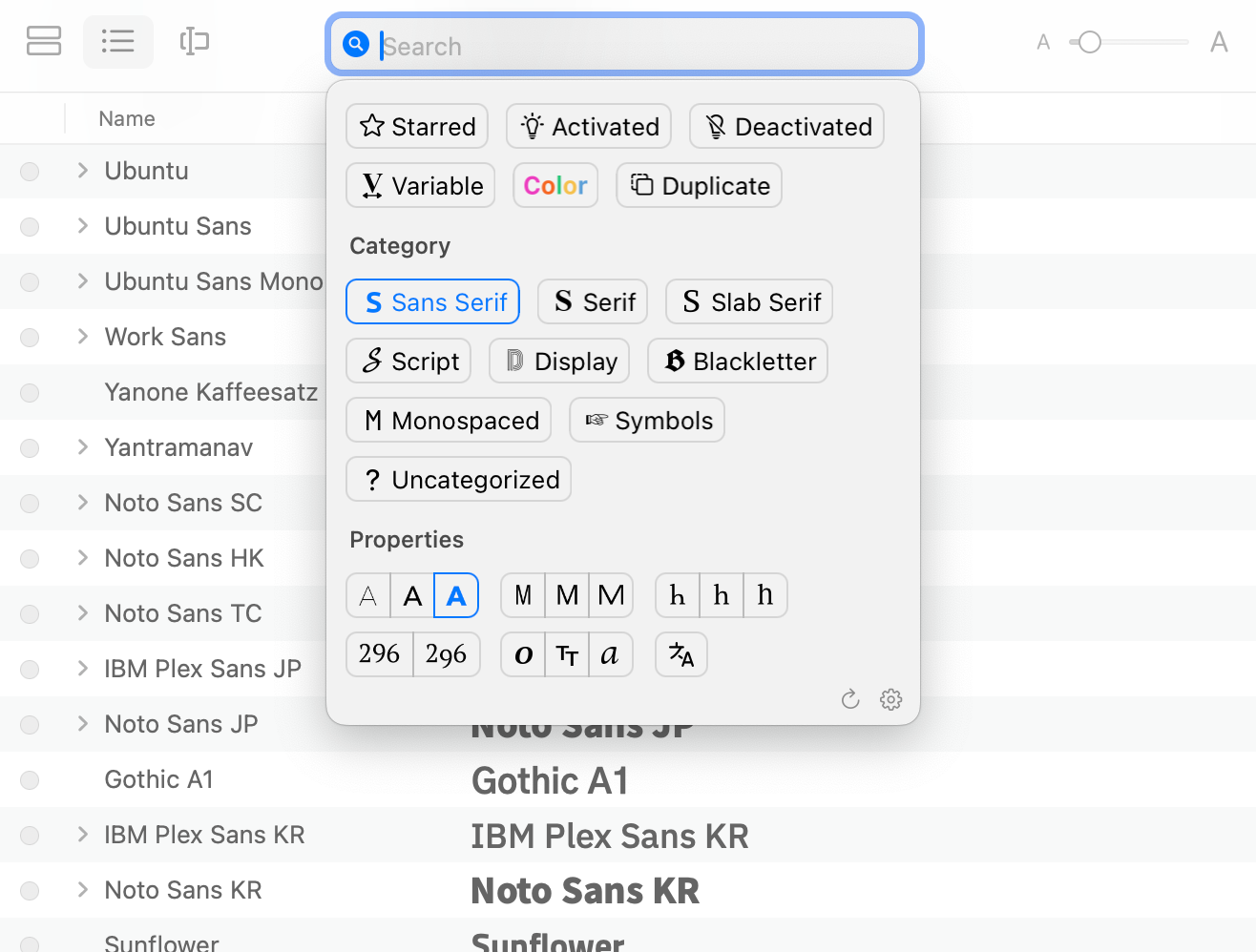 Create a Smart List
Create Smart List or App Fontlist to manage frequently used font collections to suit your workflow.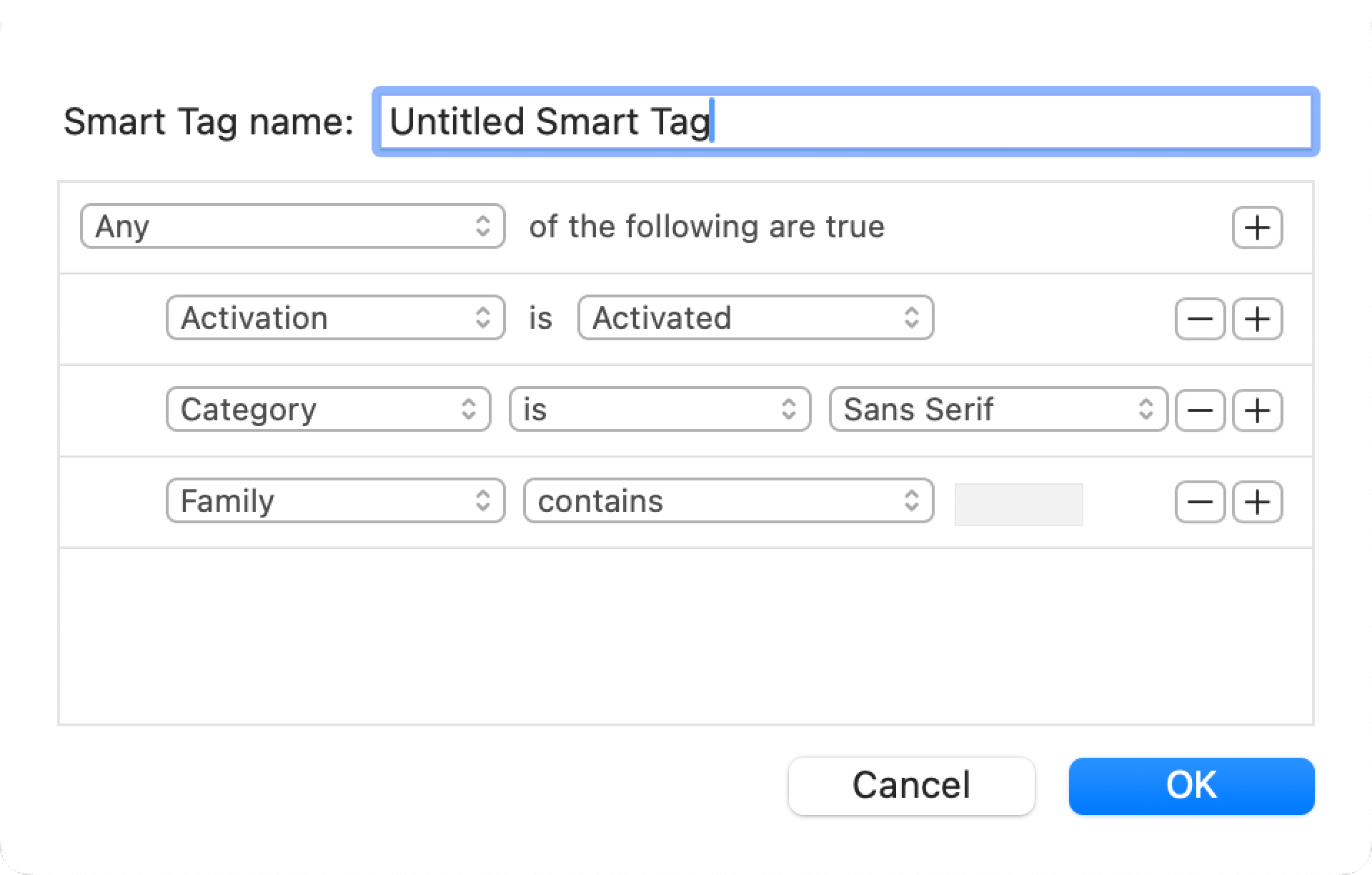 Integrate with other apps
Auto-activate missing fonts in your design document, or change font for selected text in supported apps with simple click.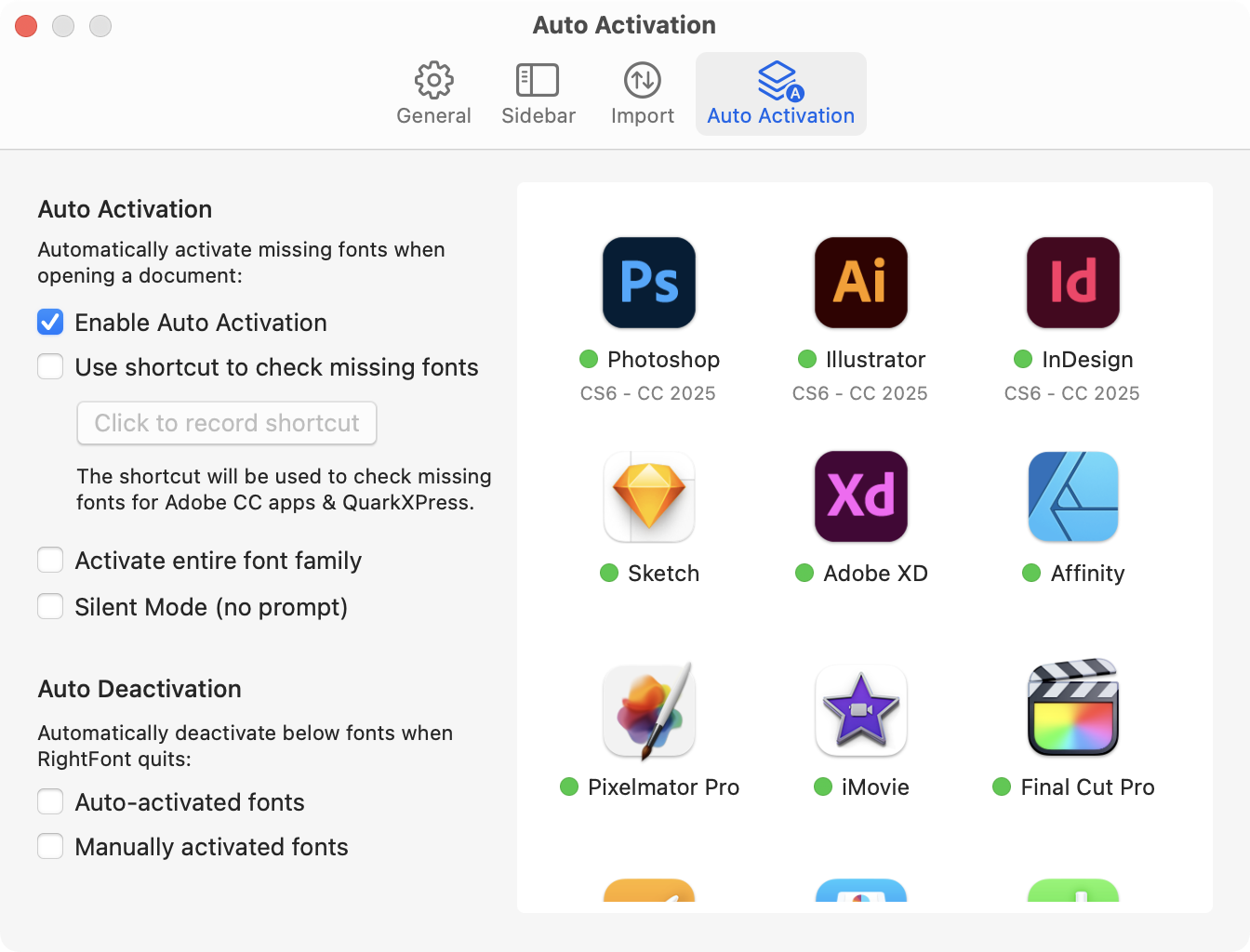 See also
Download 15-day free trial of RightFont
Create and work with font libraries in RightFont
Create smart lists to organize your fonts
Auto-activate missing fonts in supported apps
Change font for selected text in other apps