Change font for selected text in other apps
RightFont recognizes the challenge of navigating through long font menus on macOS, and it offers a solution to simplify font selection and usage. By integrating with other design apps, RightFont allows you to unlock its full potential and seamlessly access your well-organized font library from within those applications.
This convenient workflow allows you to quickly and seamlessly change fonts within your design projects, enhancing your creative process and enabling efficient font selection and application.
---
How to change font in supported apps
The integration is enabled by default, RightFont will be there to enhance your font management experience without imposing itself on your work when not in use.
To change the font of selected text or text layers in your supported design app, follow these steps.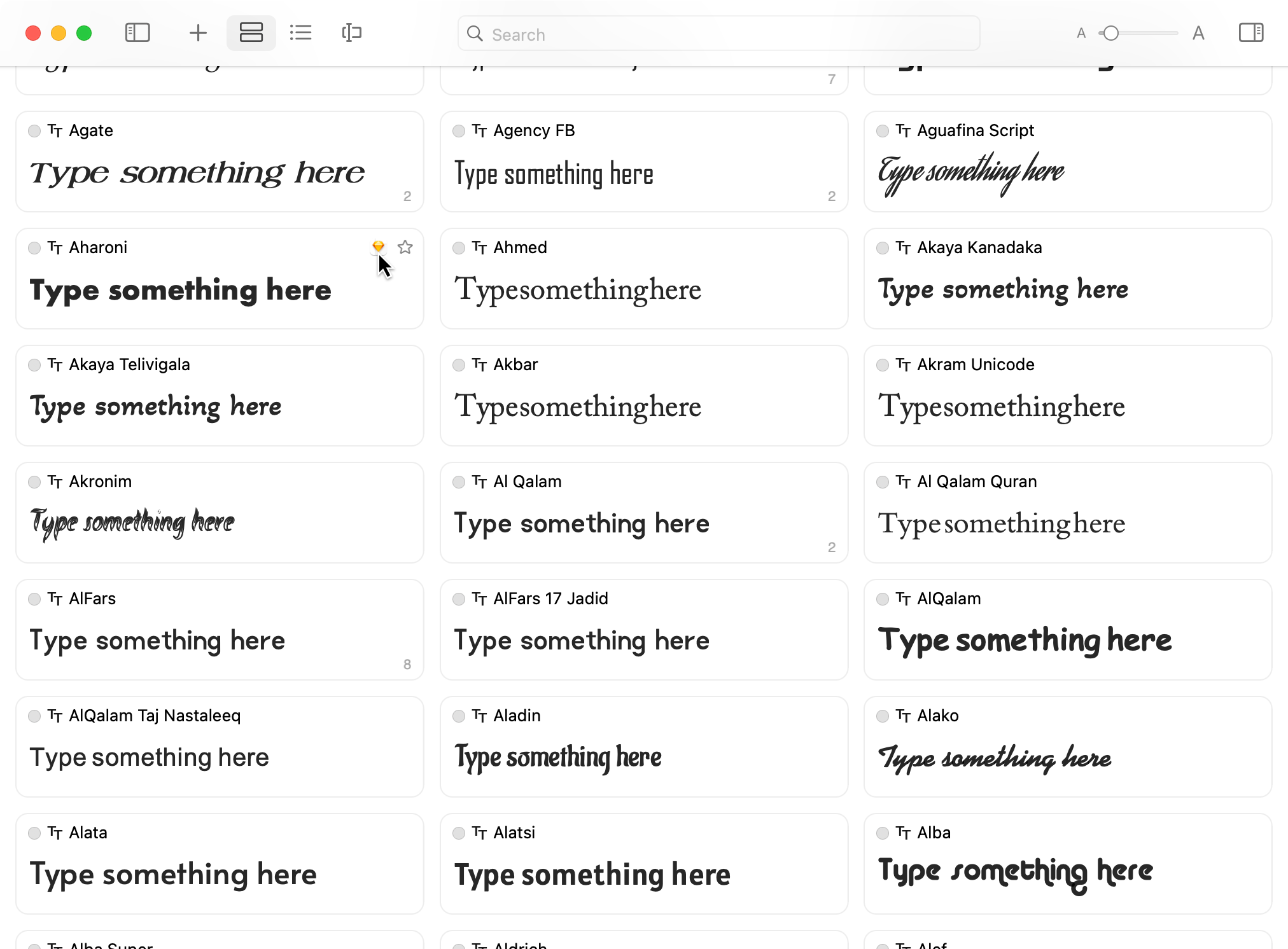 Start by selecting the desired text or text layer within the design app of your choice.
Switch to the RightFont window.
In RightFont, you will notice a font-changing button located beside each font when you mouse over it.
Simply click on the font-changing button corresponding to the font you wish to apply.
The selected text in your target design app will automatically update with the newly chosen font.
Tip: To quickly swich to RightFont window, you can configure a global shortcut.